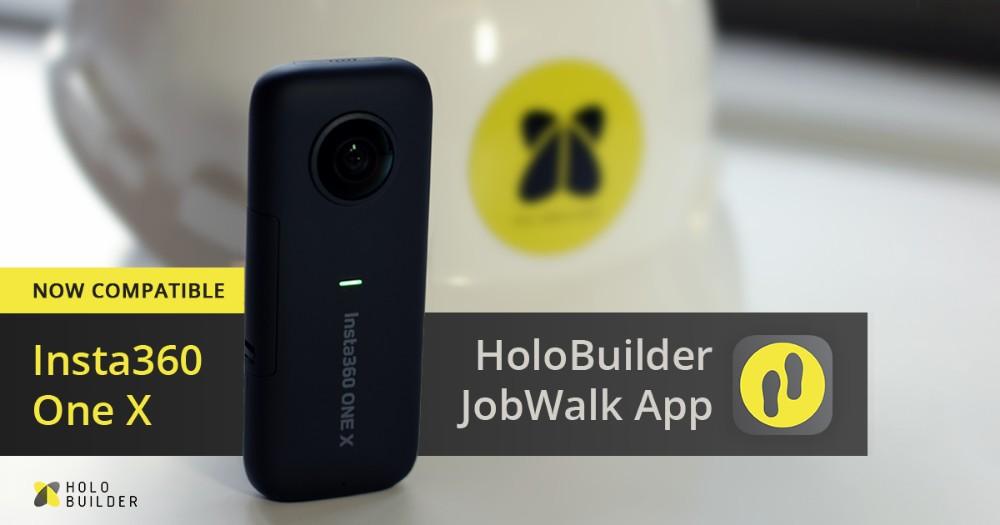 New for your project documentation with HoloBuilder:
The JobWalk App on iOS now integrates with the Insta360 One X!
The popular Insta 360 One X 360° camera provides good image quality and a good value-for-money ratio. All you need to do is install a custom firmware to your Insta 360 One X camera and connect it to the JobWalk App on iOS. Learn more on the linked website and start tracking progress with the Insta360 One X today!