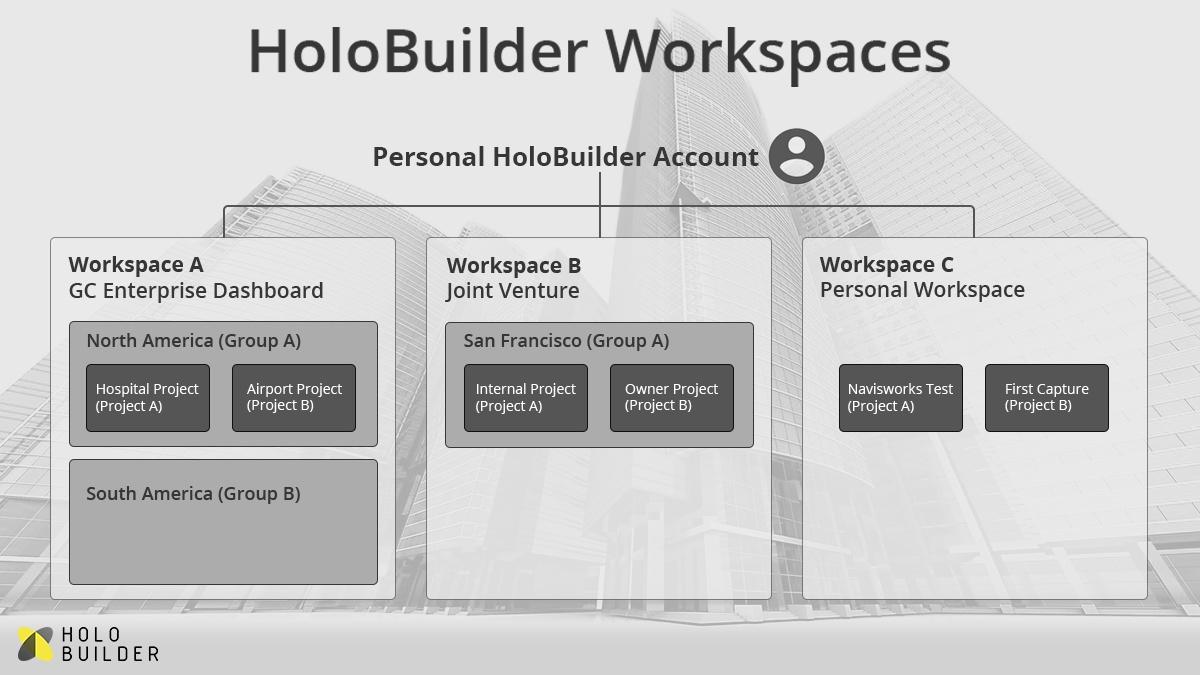 Do you want to become the "IT Management Hero" of your Enterprise Organization? Leverage the usage of HoloBuilder Workspaces and benefit from unlimited scalability:
If you are working collaboratively in a joint venture of multiple GCs or with multiple subcontractors for different GCs, you can now work together via multiple Workspaces and accessing those at the same time with only your one HoloBuilder account!
You also have your own Workspace for your personal projects, which can come in very handy when testing out new things.
This data management set-up

fits organizations of any size, from a single project joint venture to a multi-country, multi-brand conglomerate.

Enable your team to flexibly jump from one HoloBuilder Workspace to the next

while increasing security at the same time by managing different joint venture projects within different Workspaces, keeping everyone looking at the right information and

reducing data security risks

.
You will see all of your currently available Workspaces when signing in to HoloBuilder via https://workspace.holobuilder.com:
If you are interested in more HoloBuilder Workspaces, reach out to your HoloBuilder representative, contact us in our live chat or send us an email to buildingtogether@holobuilder.com.