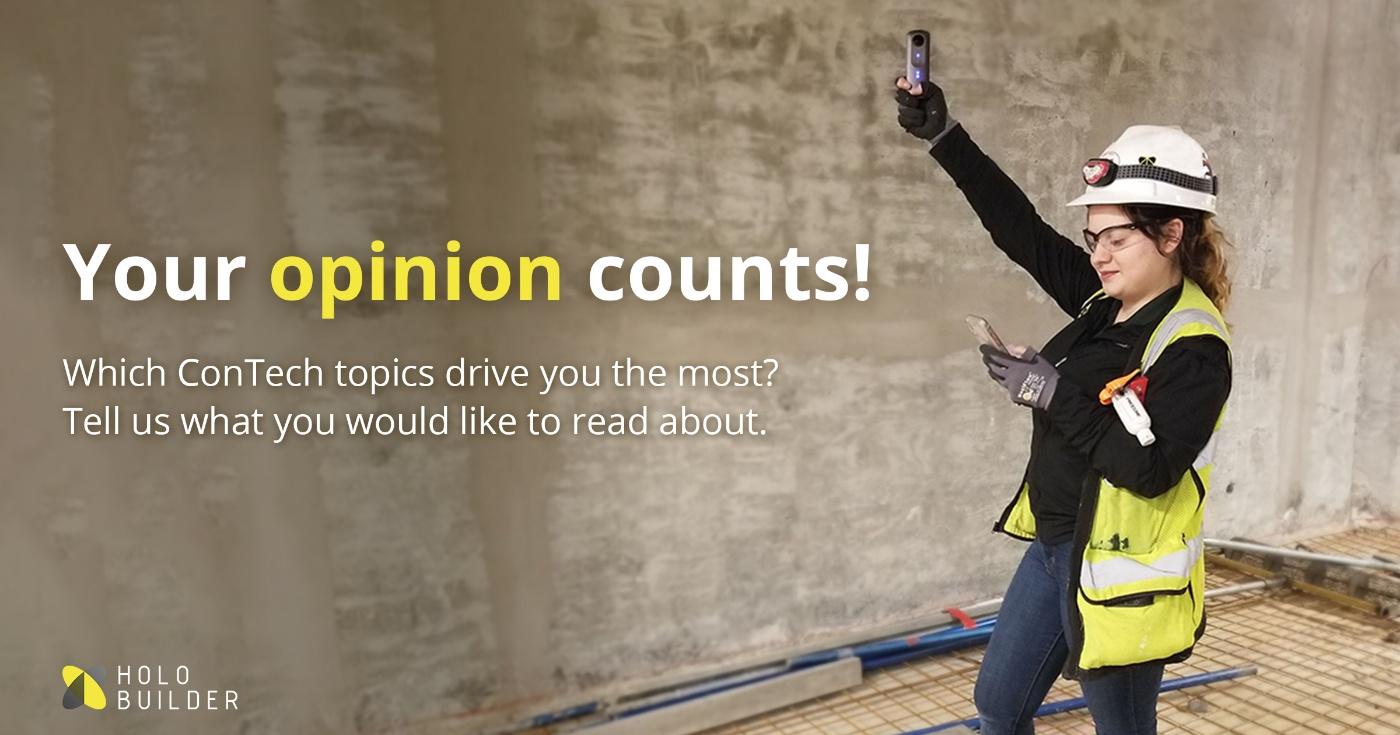 What is your biggest question about construction technology? Get it answered and make your opinion count: Let us know which ConTech topic is most interesting to you and it will get a chance to be covered in our next content piece!
Building on top of the great feedback that we have received for our 360° photo documentation guide, we decided to work on another PDF that is supposed to provide maximum value to you. Thus, we want to give you the floor and ask which ConTech topic you would like to read about.
No matter if it's about practical field applications, AI, robotics or anything else, we're looking forward to reading all of your suggestions.